UltraClear Epoxy reviews from customers

Real reviews on why customers think UltraClear Epoxy is the best.
Light Distress Wine Barrel Table (Foley Family Wines) with UltraClear Epoxy.

Bacara Resort & Spa - Santa Barbara, CA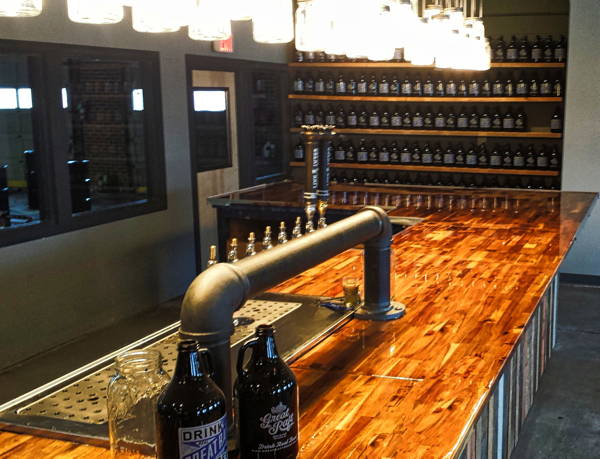 "Here are some pictures of our bar. We installed a wood bar and then finished it off with Ultra Clear epoxy. We couldn't be happier, this is a great product and the customer service was helpful when we needed them."

A. Nations - Shreveport, LA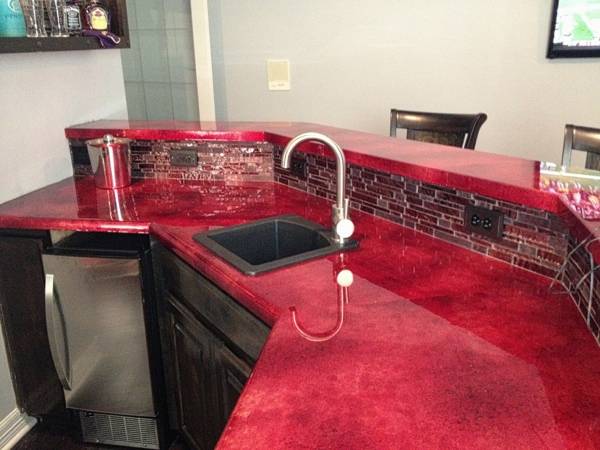 "I can't rave more about the product......it goes without saying how good it looks. But I was AMAZED at how easy it was to work with and place it on my bar so it looked like a professional did it!"

Cannon Clifton - Helotes, TX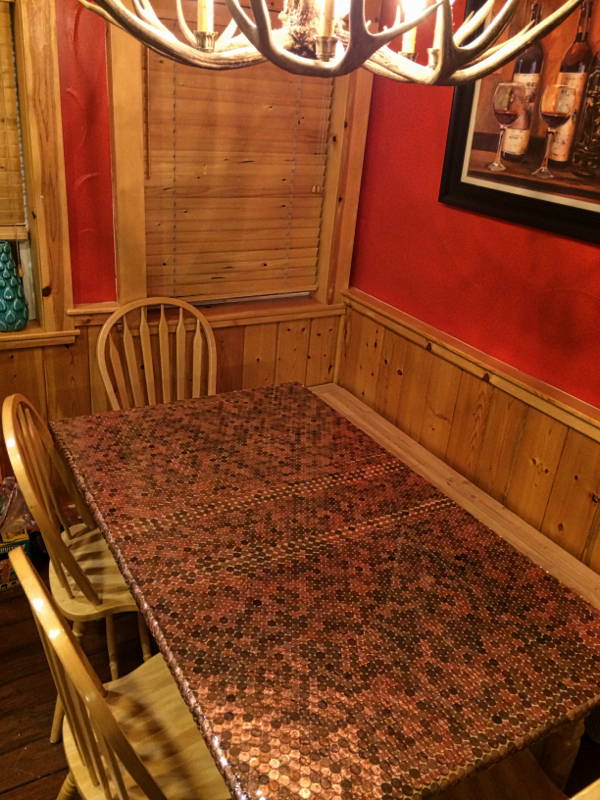 "We built a table out of wood, covered it with pennies and epoxy. We love the way it turned out."

Carol Zwick - Incline Village, NV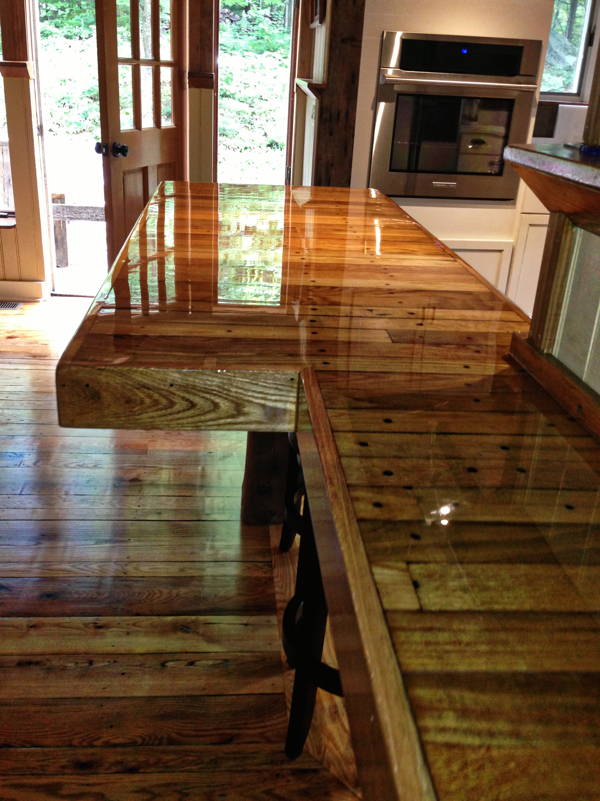 "Love how the counter top came out. Thank you very much!"

David Netishen - Exeter, NH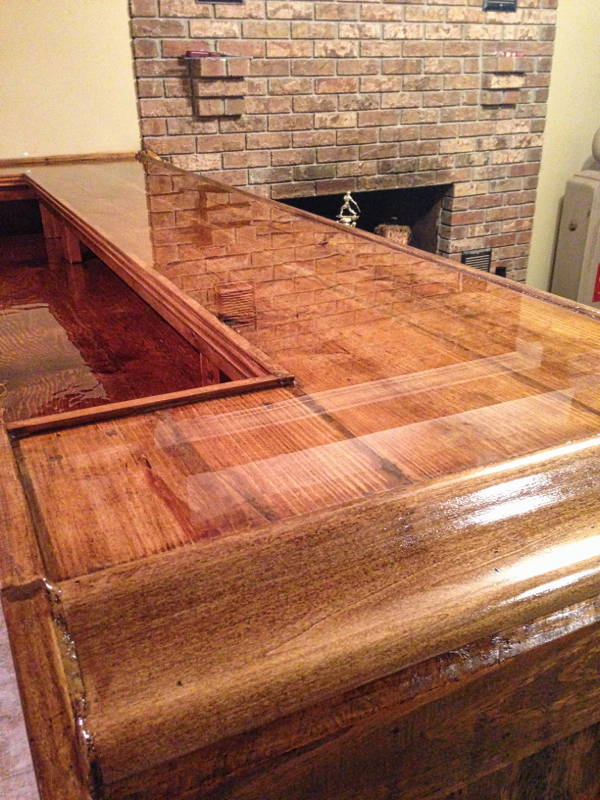 "I really found this product easy to use. I carefully followed the instructions and my bar turned out great. I've never built or finished a bar prior to this one, and it turned out just how I had hoped it would look."

Jeremy James - Chattanooga, TN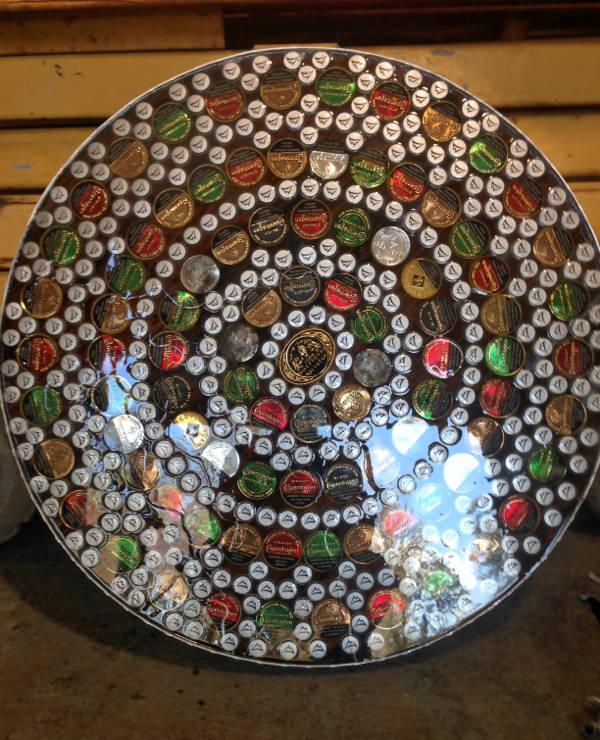 "You can see the Copenhagen cans and bottle caps glimmer through the epoxy on the table. Worked great. Thanks."

Nicholas Hancox - Gaston, OR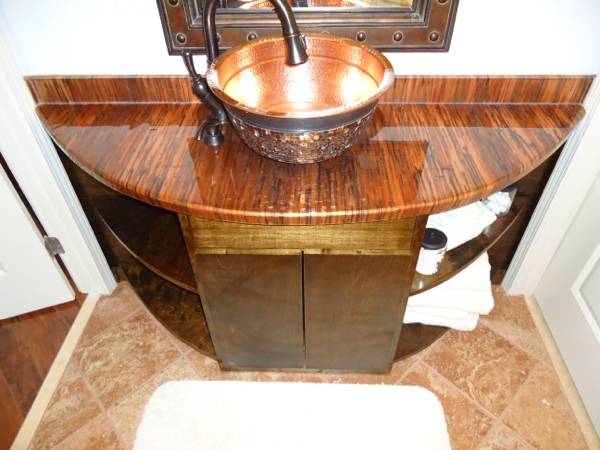 "Our bathroom vanity turned out amazing. We get compliments on it every time someone comes to visit. The epoxy coating just jumps out at you, simply breathtaking!"

Glenda Williams - Portland, OR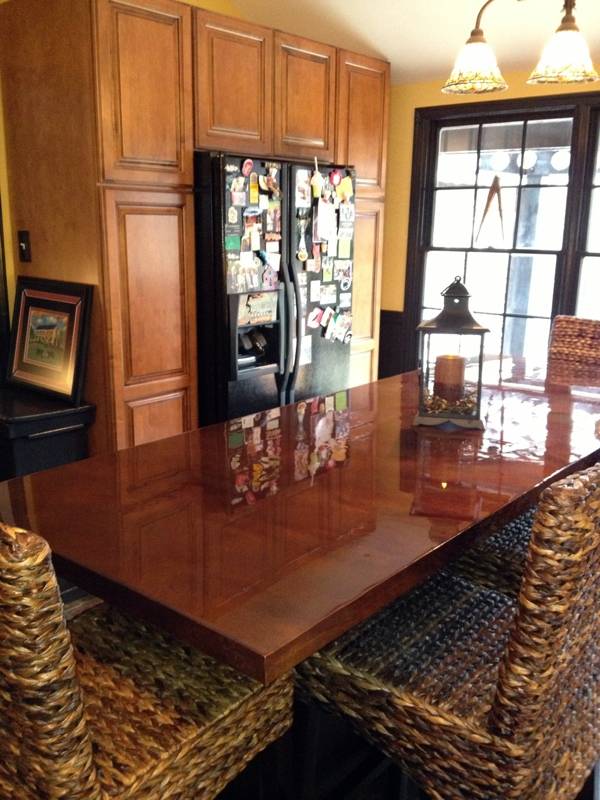 "Our table project went great. We used almost all the epoxy we purchased and were glad you recommended getting a bit more because we would have ran out otherwise. We are happy with the results and will use your product again on future project."

Marion and David Tamon - Provo, UT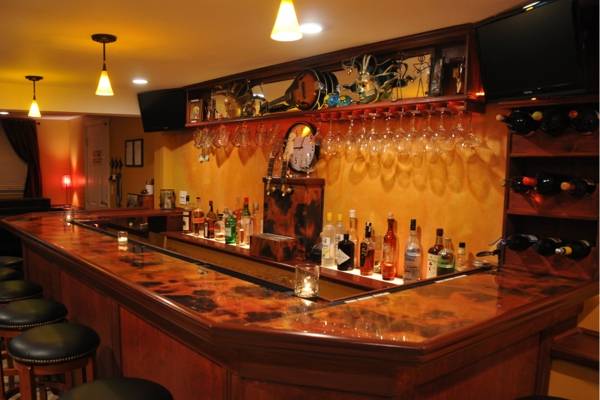 "I just had an idea for a bar and came across your site. I loved what I saw there! Everyone who sees it is just blown away by it. It always turns into a conversation piece. Thanks again for everything. It was an absolute pleasure doing business with you."

KC Acampora - Stanford, CT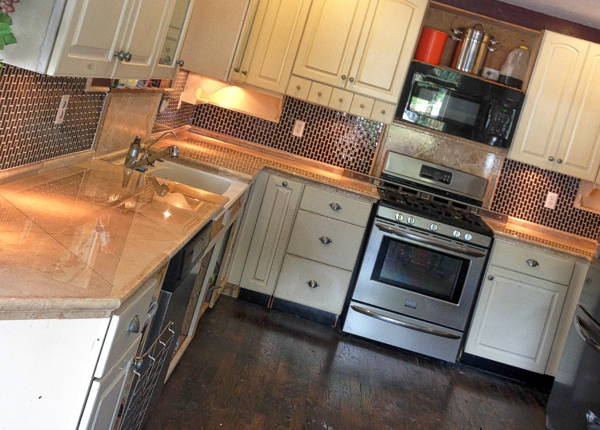 "Travertine tile and travertine bullnose trim. My wife and I had a blast doing the epoxy. It was the best part of the whole process. Love your product and we get loads of compliments. I think it turned out amazing."

Rick Spencer - Chandler, OK

"I am EXTREMELY proud to say that I installed it myself. The finished product is incredible and everyone that has seen it was just amazed at the look and quality. It turned out AWESOME and I am very happy with the outcome."

Bill Gildea - Weymouth, MA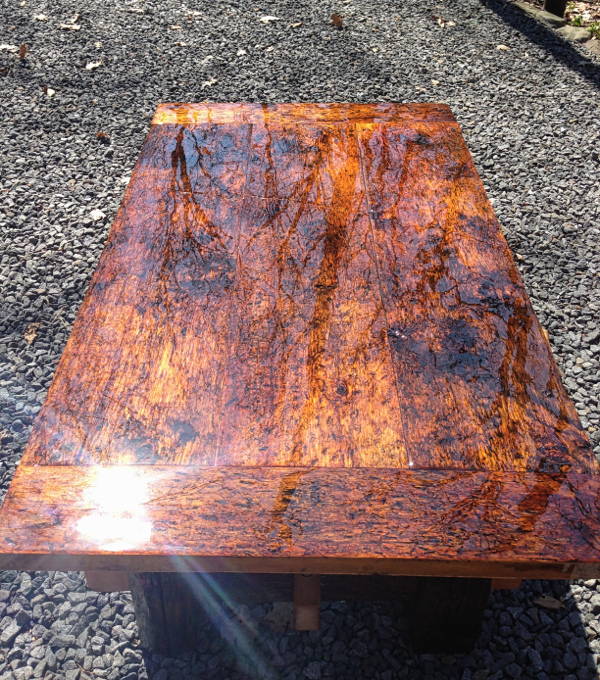 "This is my reclaimed barn wood table assembled with absolutely no screws, nails, brackets or glue. The tabletop is built using dowels which are then doweled in place. The tabletop is 1800s barn flooring with lots of character from over a century of hard use. I am glad I used Best Bar Top Epoxy because it was very easy to use and has beautifully locked in all that character and created a gorgeous and durable tabletop!"

Bryan Jones - Saylorsburg, PA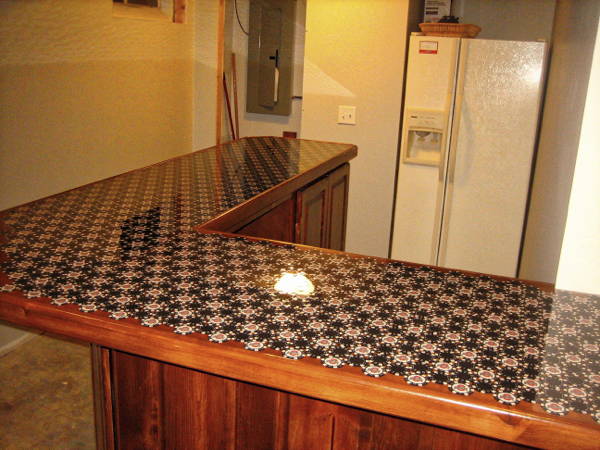 "Attached are the pictures of our bar." The product worked just like advertised. We are very happy with the look of our bar. It was much easier to do than we thought it would be. Thanks for all your help."

Bill Phillips - Chicago, IL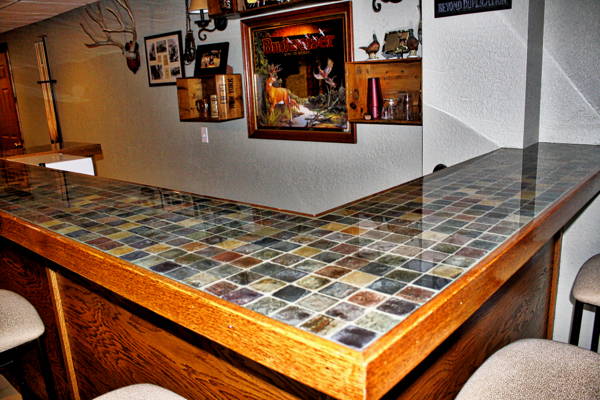 "Tons and Tons of poker chips were used to make the bar top. The epoxy coated them perfectly and the end result was magnificent."

Jeff Mangas - Findlay, OH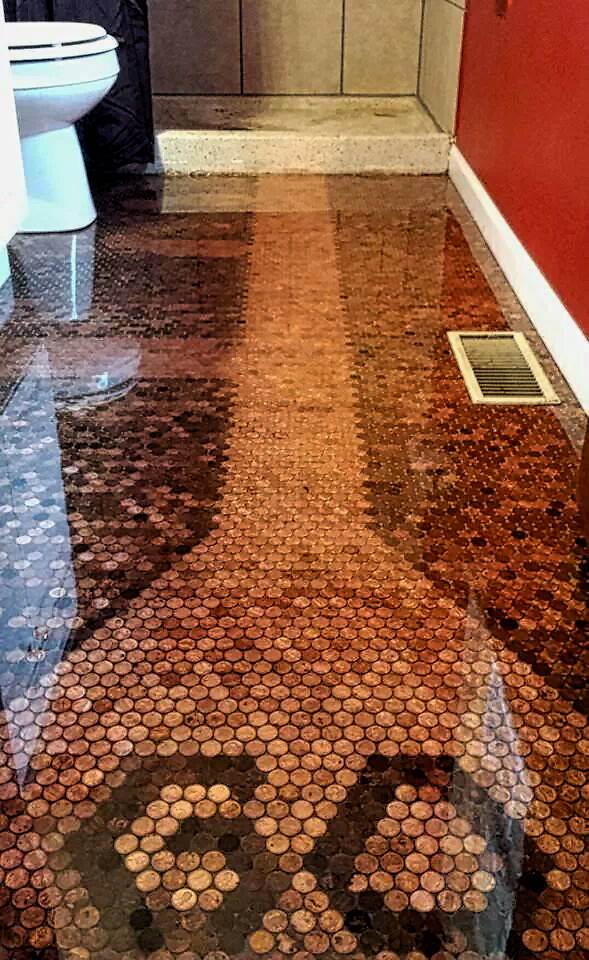 "Bathroom floor made with pennies and sealed with Best Bartop Epoxy. The pennies shine under the epoxy for a brilliant finish and a truly remarkable and unique bathroom floor."

John Newcomb - Centralia, IL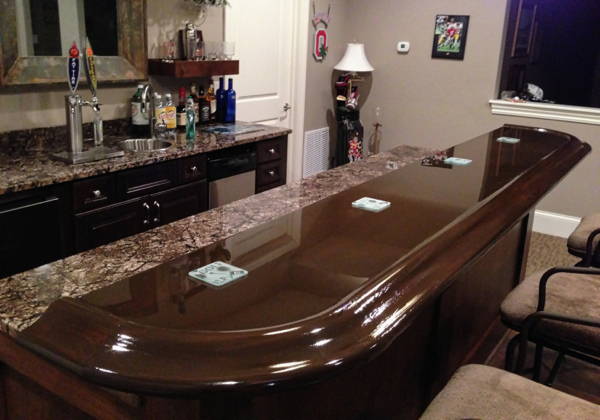 "First Time User. Instructions were excellent and getting rave reviews from my family & friends."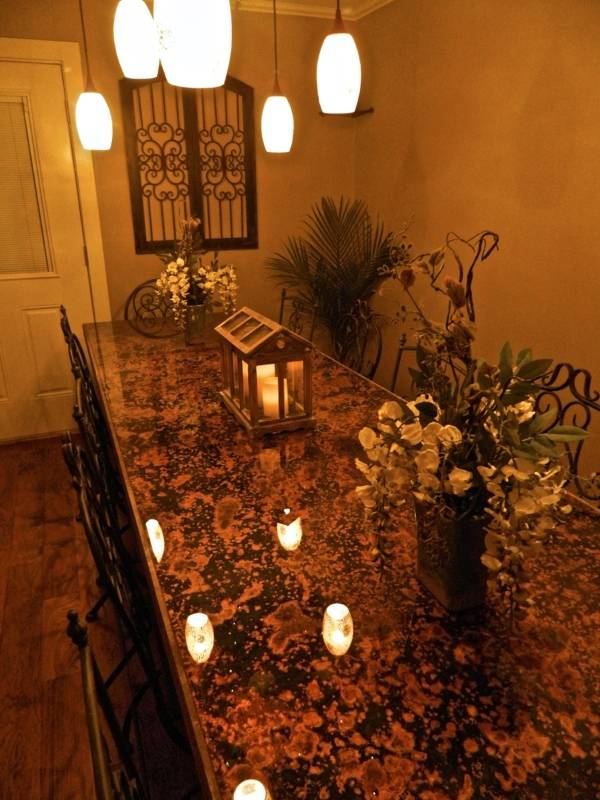 "As you can see, this is not your average size table. We do everything big around here. We first covered the whole table with copper sheets and then clear coated it with your Best Bartop Epoxy. We were able to do the entire table without any problems. The instructions were very detailed and easy to follow. My wife was blown away by the look after we did the epoxy. Thanks."

John Arrington - Sacramento, CA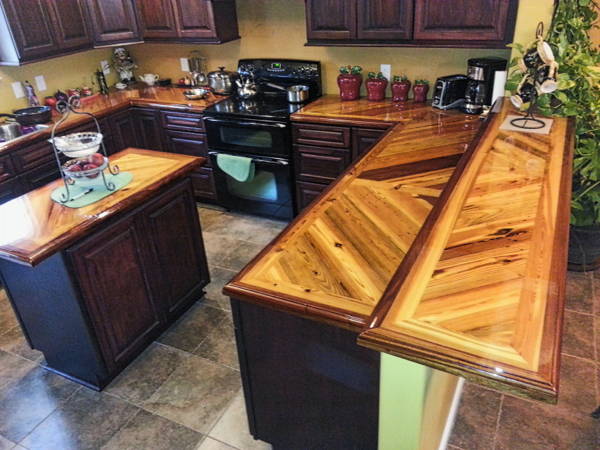 "It was fun to do this piece of art....my kitchen counter tops...they came out really nice...and it was very easy to figure it out!"

Gorgonio Campa - Bluffton, SC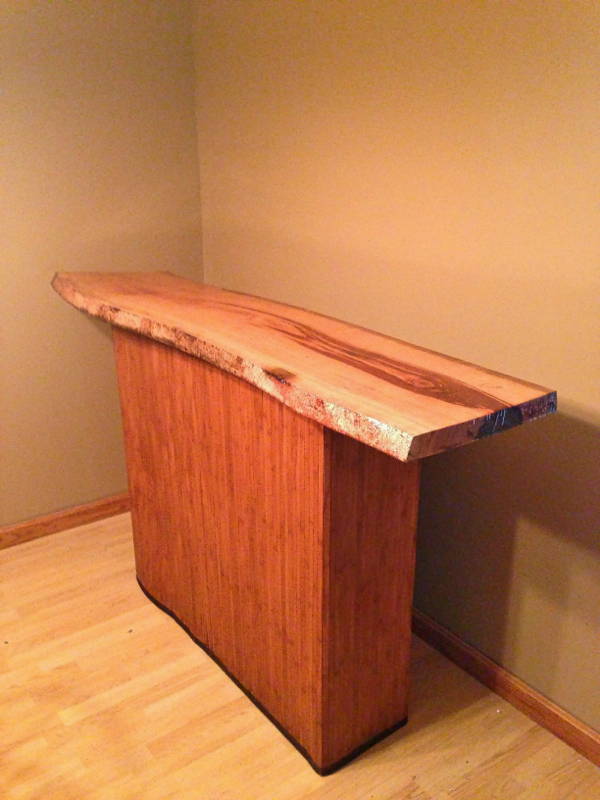 "Bar top completed with Ultra Clear Epoxy. Smooth and crystal clear as glass."