UltraClear Epoxy reviews from customers

Real reviews on why customers think UltraClear Epoxy is the best.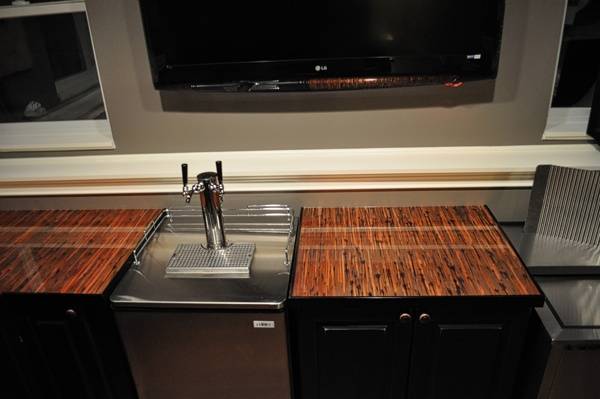 "Let me start by saying I am very handy but by no means a professional. Many people said it would be to difficult but I decided to try it anyway. I installed the tops and applied the Bar Top & Tabletop Epoxy. It took all of the 6 gallons to cover the entire area. The finished product is awesome. Everyone who comes over comments on them and cant believe it."

Tyler Welch - St. Charles, IL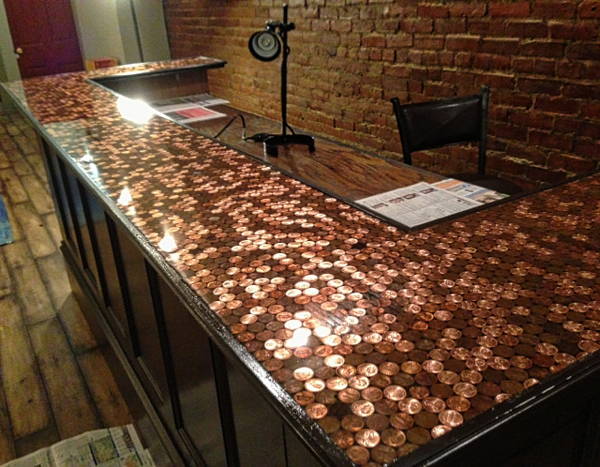 "When I opened Copper Moon Gallery, I wanted the cash wrap counter to be a work of art as well. Your product did not disappoint. We found Best Bar Top Epoxy to be easy to use and remarkable to watch the finishing transformation. Every day, we hear ohhh's and ahhh's about the counter, with our patrons wanting to touch and marvel at it...most everyone thinking it is glass. Thank you for our own work of art!"

Kim Johnson - Copper Moon Gallery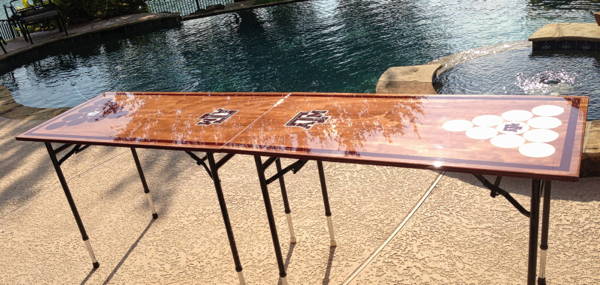 Jourdan De Beer - Missouri City, TX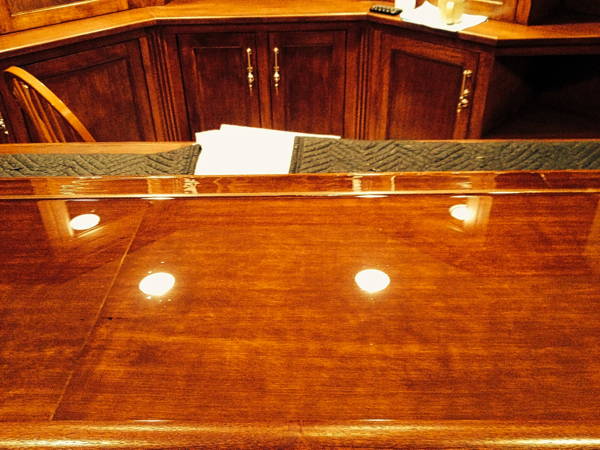 "With the utmost of respect for detail, I wanted to try a product that was recommended for perfection, I researched diligently & came to the conclusion that Ultra Clear Epoxy would fit the bill. I used this product on a maple wood bar- the results far exceeded my expectations. I absolutely love the clear concise instructions & a product that actually exemplifies what it states to achieve. I would HIGHLY recommend the one & only epoxy that I would use to create an epoxy top. Thank you Ultra Clear Epoxy- we work well as a team!!!!"

Chris Buglion - Patchogue, NJ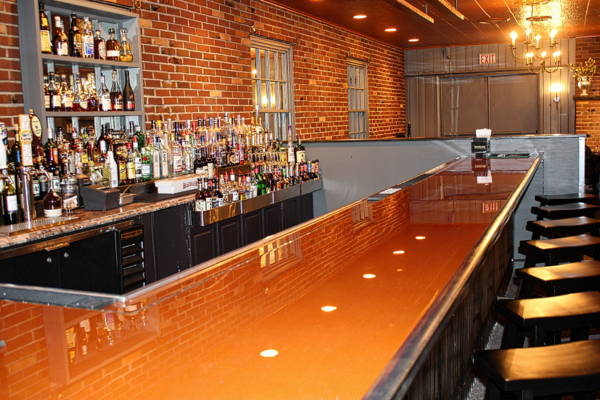 "We are thrilled with our new bar top! It looks clean, sleek and modern. Great Customer Service Support helped ensure a perfect finish. Thanks for all your help."

Christina Rodis-Durst - Blakeslee, PA

"My customers and the guests to their house rave about the new coating!"

David Fellenbaum - Lititz, PA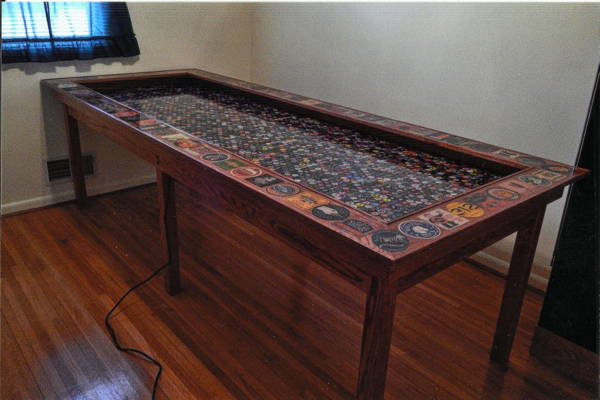 "I made a beer pong table around Christmas time using about 3,100 beer caps coated over with epoxy for the table surface. The lip around the entire table has 70 coasters recessed into the wood and coated over with epoxy as well. The epoxy worked great. You could really tell the product was of very high quality."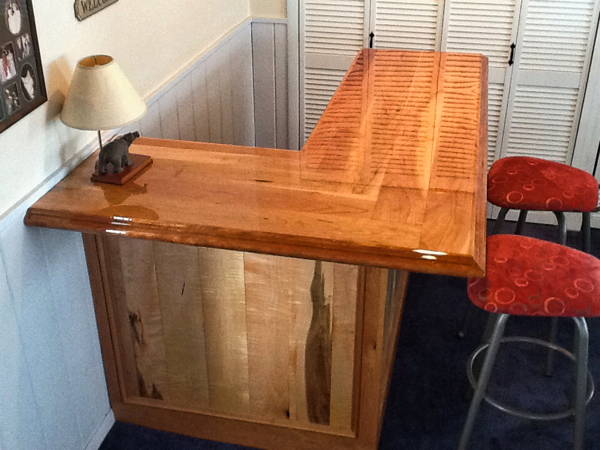 "I was very impressed with the Ultra Clear Epoxy. The instructions were clear, it was easy to use, and my bar came out great! (Not to mention the fun I had running a blowtorch over the whole thing after pouring the epoxy--very cool). The base is tiger maple and the top is made of cherry. Your product left the top smooth as glass and I've received loads of compliments. I love how clear the epoxy is; it really allows the beauty of the wood to shine through. Thanks for a great product."

Don Parks - Sherburne, NY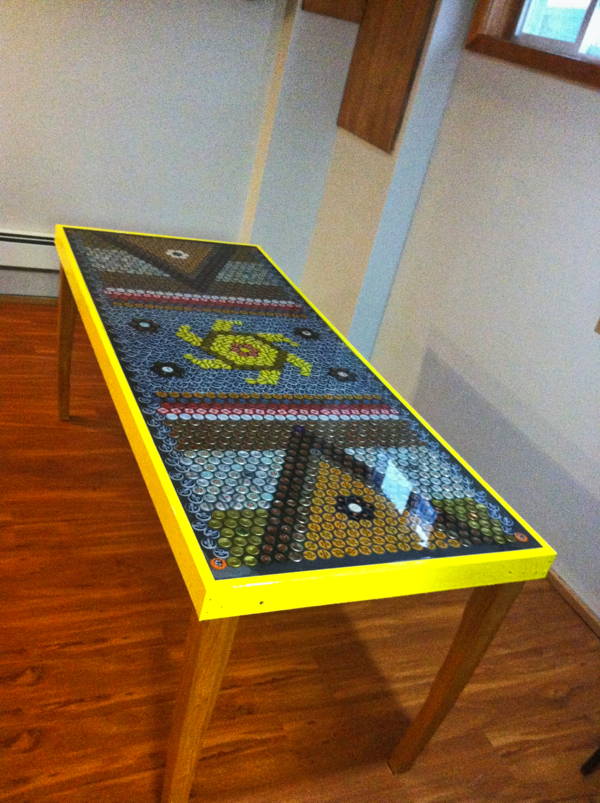 "Thank you for the epoxy and the thorough instructions. My table came out amazing. I attached a photo. I will definitely order from your website for future projects."

Eddie Hochhauser - Oceanside, NY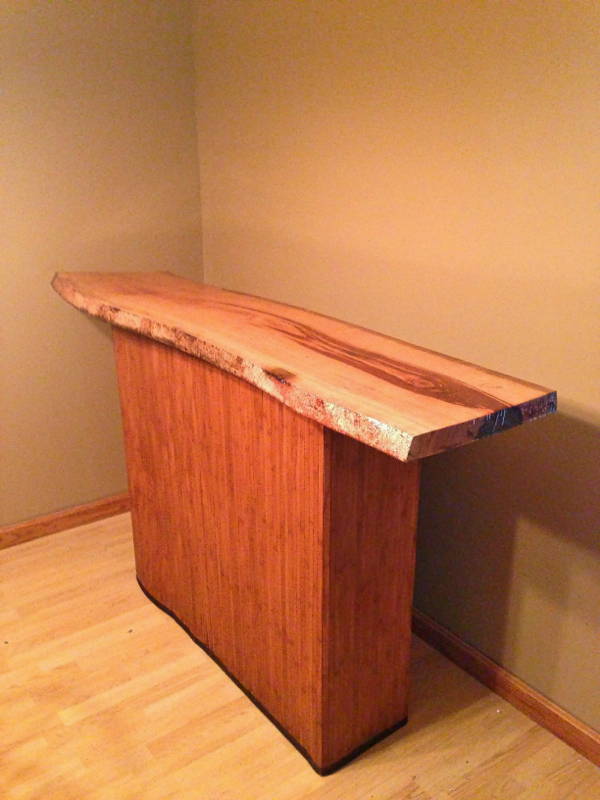 "Bar top completed with ultralclear epoxy. Smooth and crystal clear as glass."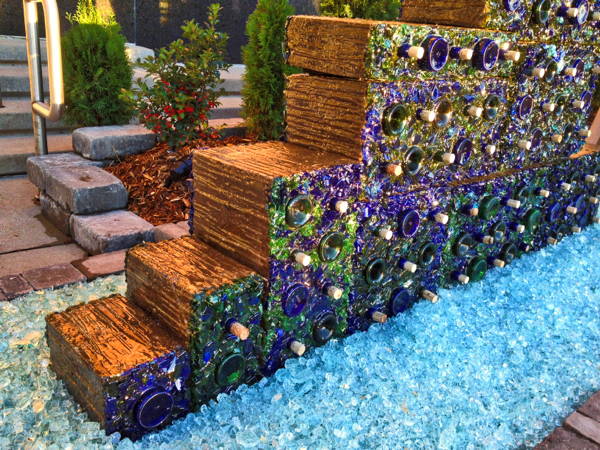 "I am a artist/sculptor and have started to incorporate the use of your product Ultra Clear Epoxy on some of my work. It has worked out beautifully and I can tell you that after over 18 gallons of this I have had no problems. I was surprised at how hard, durable and flexible this product is. I love it and will continue to look for opportunities to make use of this beautiful product!"

Greg Swanson - Northville, MI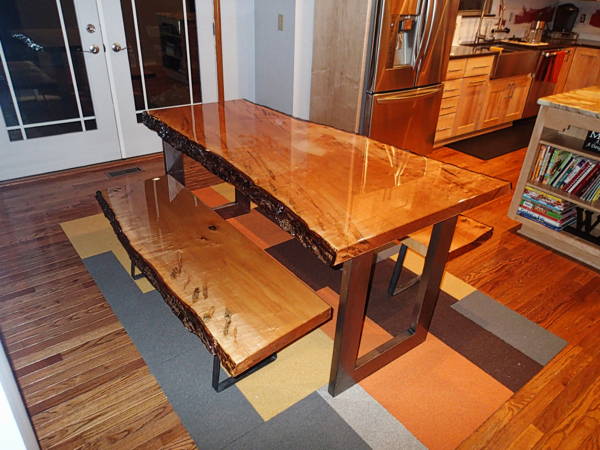 "Here are some pics of the table and benches I made for our kitchen but I have to say the pics do not do the table justice. The table turned out awesome and goes great with our kitchen remodel."

Joe Rutledge - Lewis Center, OH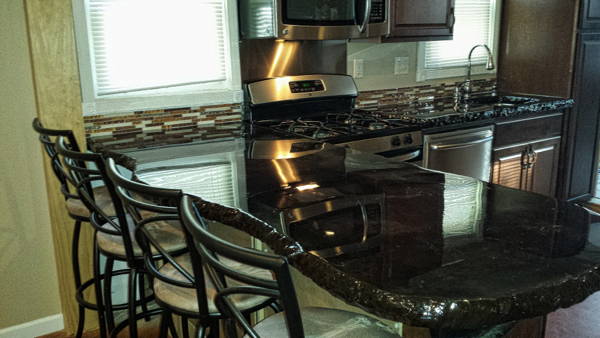 "Great product. Super easy to use. Me and my girlfriend used Best Bartop Epoxy with no problems. I poured Best Bartop Epoxy over my concrete counter tops and this was the final product."

John Cibulka - Lombard, IL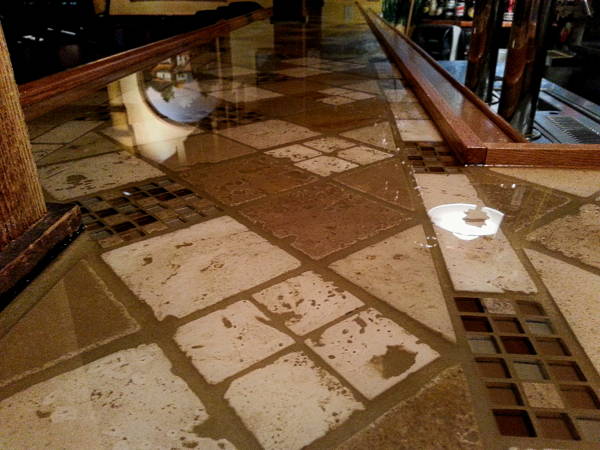 "The tile bar top was coated with ultra clear epoxy for a sealer. It has a beautiful glossy shine."

Jonathan Jaramillo- Miamisburg, OH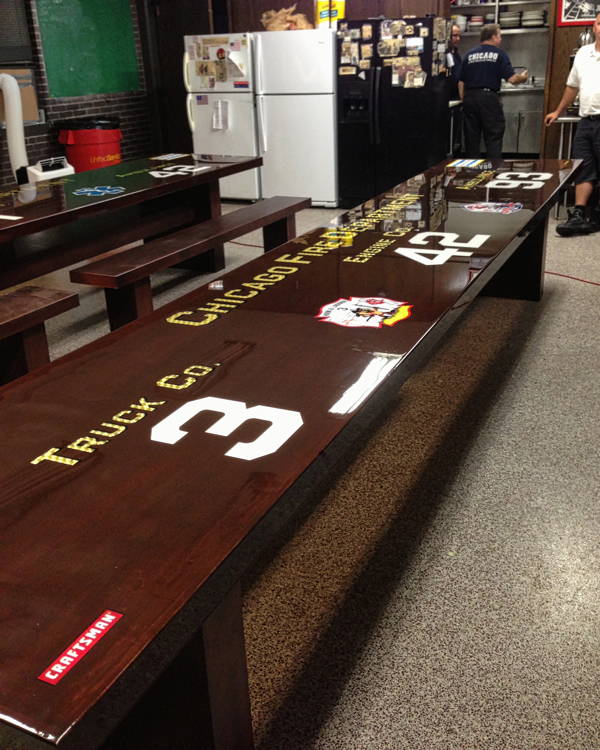 "Here are a few pictures of your epoxy. My company made tables for one of Chicago's fire department. Their vinyl logos are under the epoxy. Turned out amazing."

Justin Evans - Marshfield, MA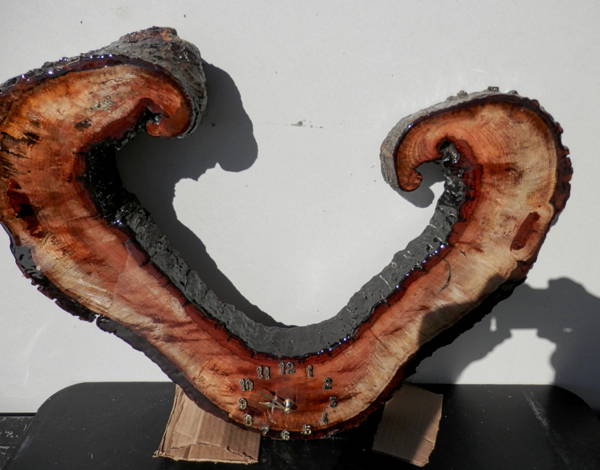 "I'm very proud of my work, and very happy with your Bartop Epoxy. Its Awesome. Thanks!"

Lary Chambers - Greensburg, KY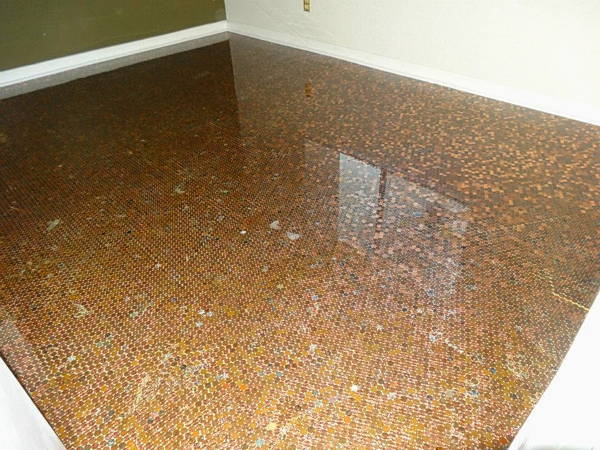 "45,000 pennies (roughly) with a 2 part epoxy hardener to fill in the nooks and crannies and give the floor a wonderful depth."

Lee Caval - Orange Park, FL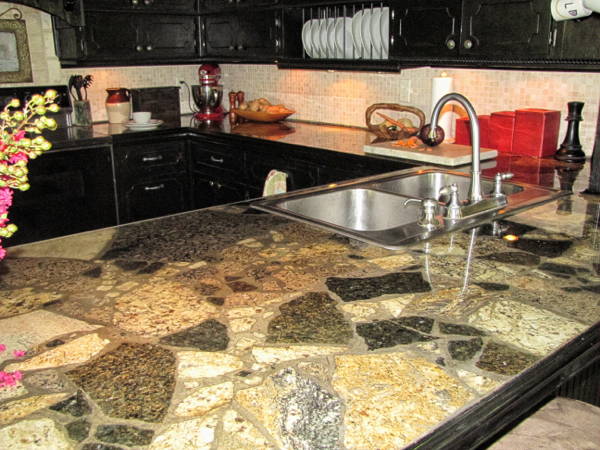 "The crystal clear epoxy worked great for us and now our counters are as smooth as glass and SO much more practical for use! Thanks a bunch for the great instructions too!!! We actually purchased our "original" epoxy from another company and due to their lack of clear instruction had a DISASTER...had to remove ALL of the gooey mess and it took 2 full weeks..what a nightmare."

Lauren Hughes - Deatsville, AL

"I was finally able to finish my project. I was really impressed with the results. In particular, having three cats, it was impossible to have a perfect finish due to hair flying around. However, I was able to remove most of it during the first 20 minutes, and the material magically healed itself from the indentations I was leaving behind. Very impressed. Great product! Thank you."

Luis R. Reyes - Saginaw, TX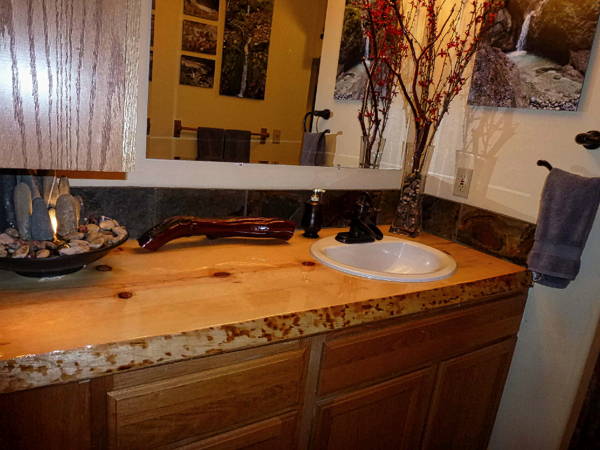 "Ultra Clear Epoxy did a fantastic job on the bathroom vanity. The clear finish seems to illuminate the wood below!"


Mark Duffield - Idyllwild, CA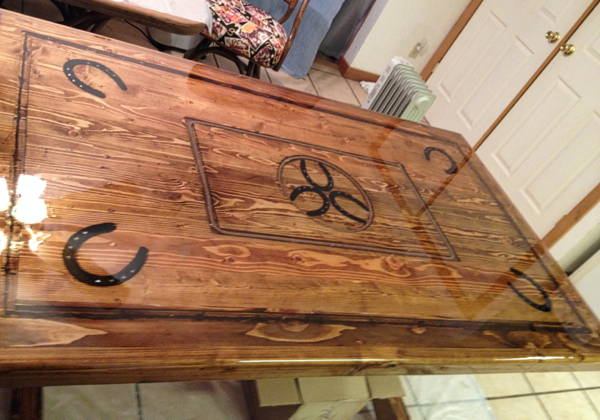 "Embedded horseshoes in the wood table have almost a 3D effect to them through the epoxy. The epoxy covered the horseshoes leaving a smooth flat surface. You can see how beautiful the wood grain looks as it shines through the epoxy. Thanks."

Mike Scallon - Guthrie, OK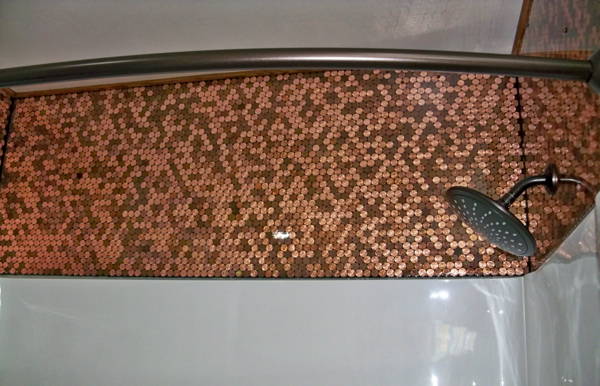 "The tutorial you have on the website and the information that was sent along with the product made finishing our project very easy. We used this on a bathroom project and used the penny idea above a tub surround to finish off the use of the oil bronzed showerhead and faucets that we installed. We have gotten several compliments on the project and will again use your product for future projects."

Irv and Alice Pinkston - Paris, IL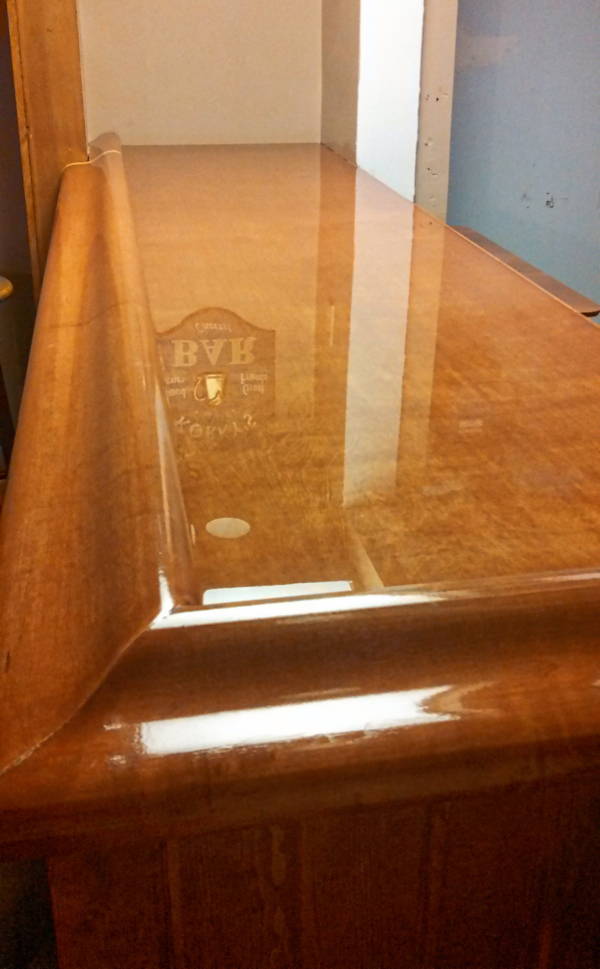 "Best Bar Top finally gave me the depth and shine I always wanted but thought was impossible on a home bar. Multiple coats of polyurethane does not even come close to one flood coat of Ultra Clear Epoxy. GREAT PRODUCT, well worth the price. Clear accurate instructions and a helpful staff. Thanks again!"

Robert Davis - Cuyahoga Falls,OH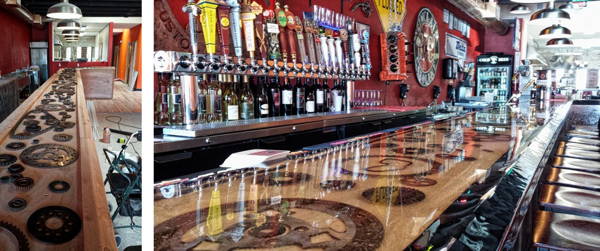 "The pouring was one of the most memorable experiences in the build out of our restaurant, Shade Tree Customs & Cafe. The bar top is the centerpiece of the place. We'd highly recommend this epoxy to anyone. Easy to use, comes out rock hard and crystal clear."

Ryan Greer - Albuquerque, NM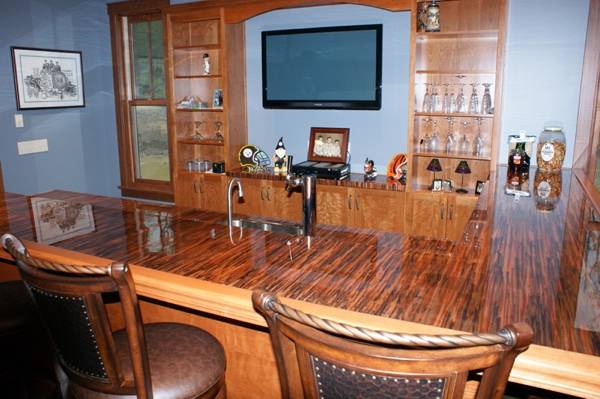 "People are amazed so far! It turned out pretty damn cool. Thanks."

John Steiner - Hollidaysburg, PA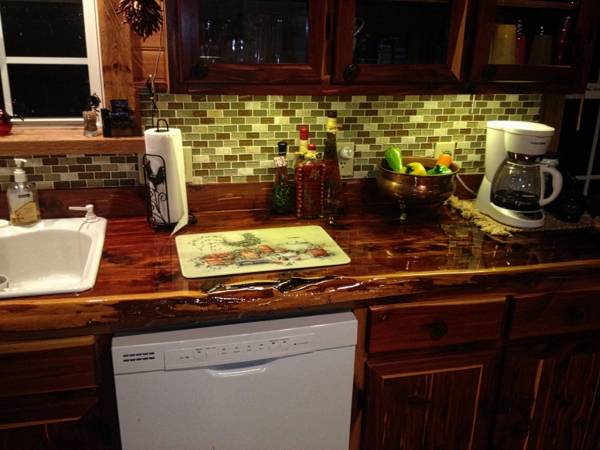 "Just followed the instructions exactly and my eastern cedar kitchen came out beautifully!"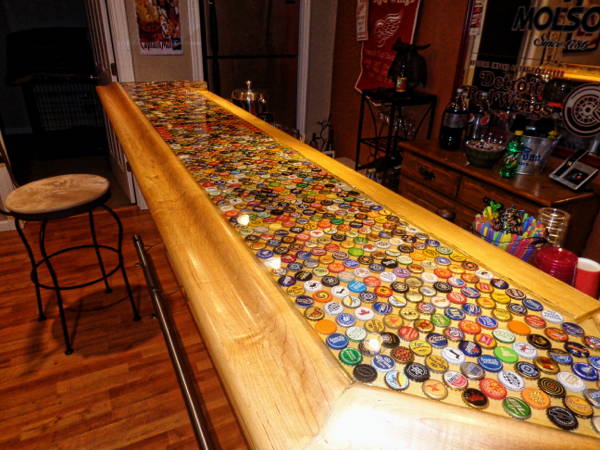 "The product worked great. I just followed the directions exactly. I had a lot of fun doing this and it came out great. Thanks"

Michael Edmonds - Commerce, MI