UltraClear Epoxy reviews from customers

Real reviews on why customers think UltraClear Epoxy is the best.
"This is a great product! I have used quite a few other brand epoxies and will not be using any others again. Ultra Clear is by far the best. I'm super pleased with the outcome of every project I use it for. On top of that the customer service is amazing. I can tell you how much that means to me. I own a small cabinet shop and come across companies that could care less about their customer service. THAT IS NOT THE CASE HERE!"
Don Burkard - Downingtown, PA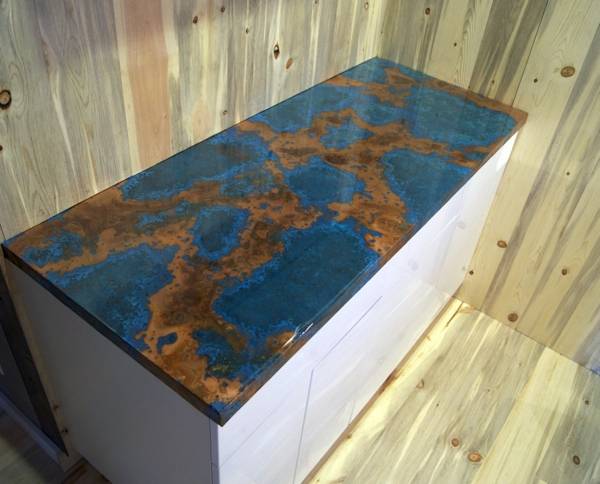 "Countertop made from Ultra Clear epoxy and copper sheets. Featured on the TV show, "House Crashers"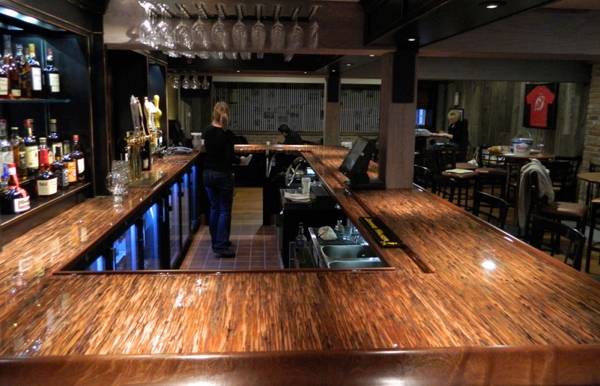 "It's called Panther Pub. The location is Panther Valley, NJ. The two part epoxy was fool proof."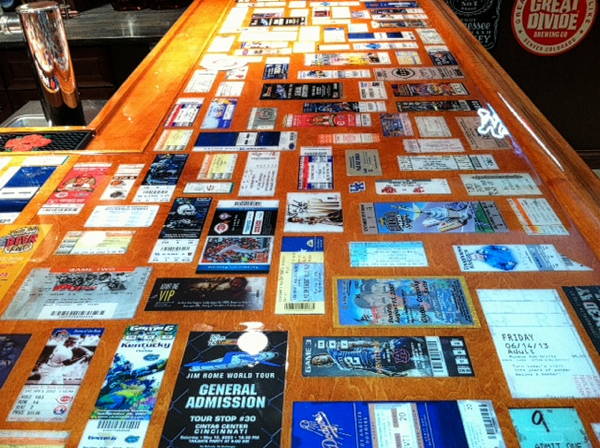 "The bar top was made from years and years of concert tickets. Ultra clear epoxy was poured over top as a sealer and it gave it a beautiful look."
Jason Guyler - West Chester, OH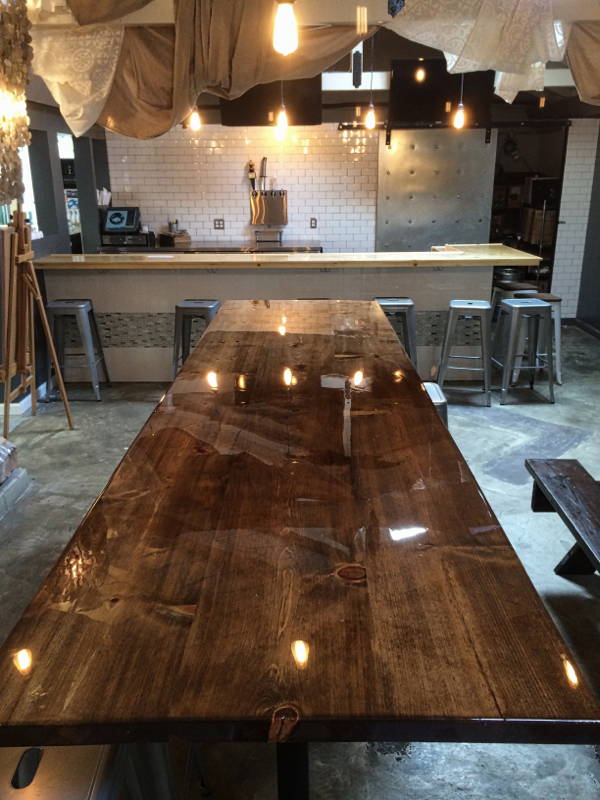 "I made a custom 3' x 10' high top bar table out of eight quarter pine with oil based stain. Ultra Clear Epoxy worked to perfection. The brush coat then pour coat application worked to perfection. Ultra Clear Epoxy gave the stain and grain of the wood the deep rich look I was going for and a hard durable finish to protect the softer pine wood underneath."
Joey Morelli - Bonsall, CA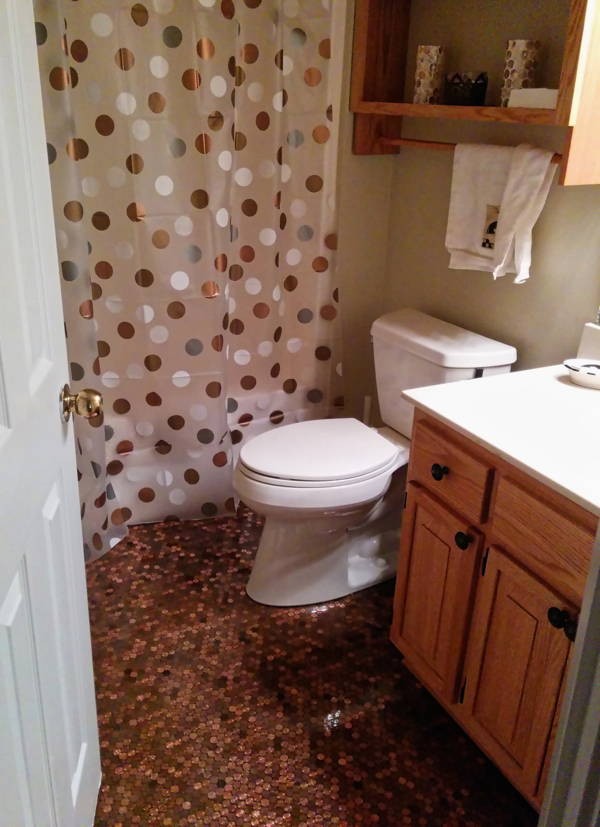 "The customer service answered my questions and the included instructions were very detailed (even if scary for a beginner like me) and we were able to apply the seal coat then the flood coat and it has turned out very nice."
Kristi Helton - Buford, GA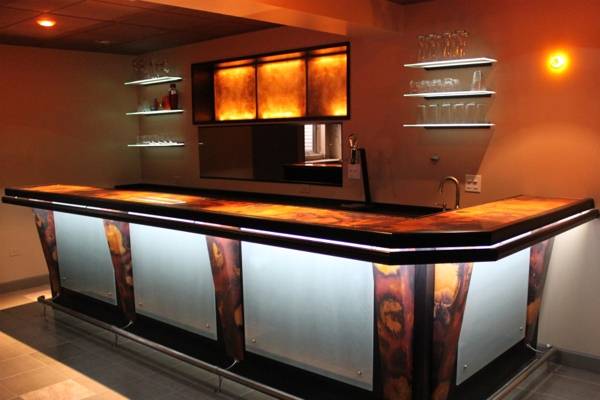 "The Bar" as it is known in our customer's circle of friends was and is the most beautiful project I've worked on so far! Can't wait for the next project!"
Thomas Karch - Brookfield, IL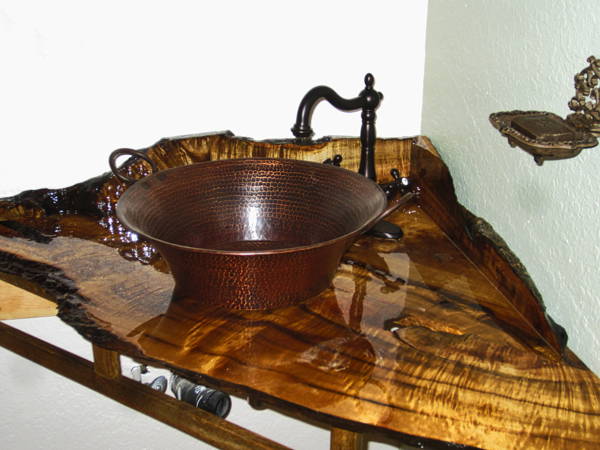 "Here are photos of our second project with your epoxy. It's spectacular what your resin did to that scrap wood. Absolutely unbelievable. We didn't stain or oil it or anything. Just applied one paint coat and one pour coat and that's it. I want to resin everything in our house. I couldn't wait until we completely finished the project to send you pictures - the transformation is just incredible. Thank you!!!!"
Christine Swenson - Placerville, CA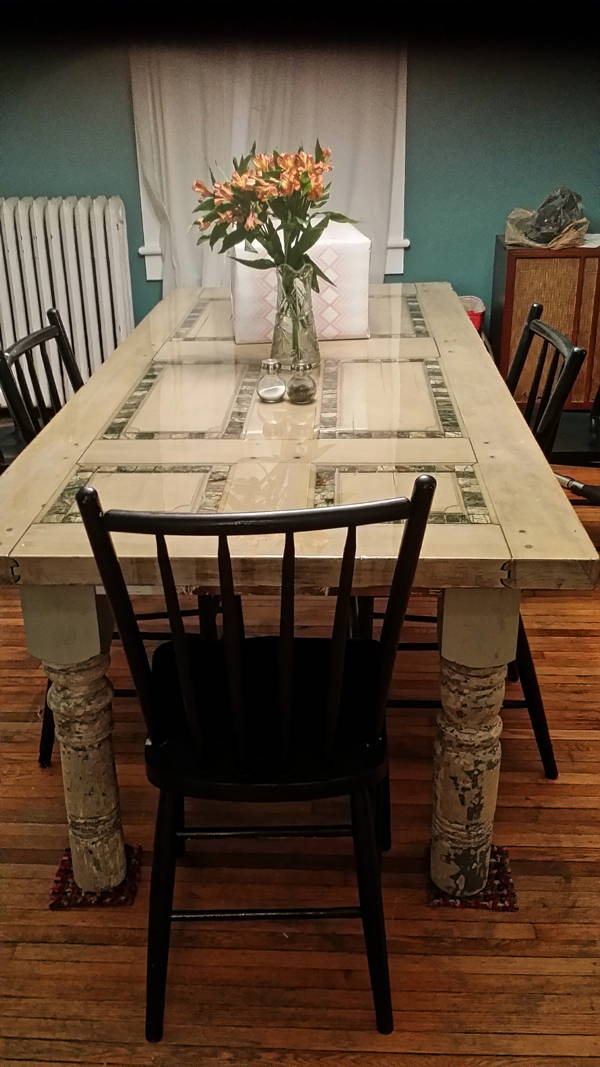 "I wanted to make a custom dining table out of an old door. My husband did some research and found your product. The directions were very thorough and worked as stated. We are very happy with our finished product and Best Bar Top Epoxy. Thanks for a great product! We used a hundred year old door that has never been used, stone tiles, poly, recycled porch columns and Best Bar Top Epoxy!"
Courtney Dickman - Bellefonte, PA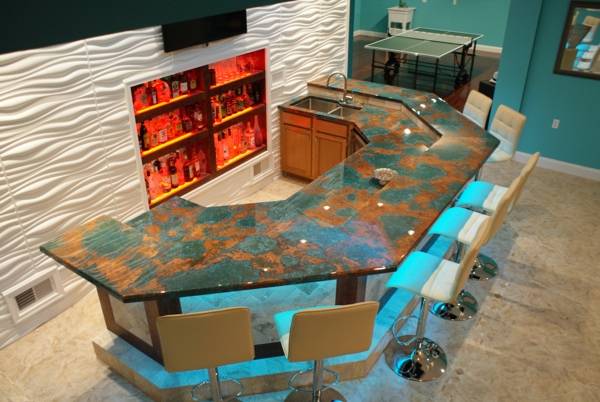 "I am EXTREMELY proud to say that I installed it myself. The finished product is incredible and everyone that has seen it was just amazed at the look and quality."
Chris Bell - Washington, PA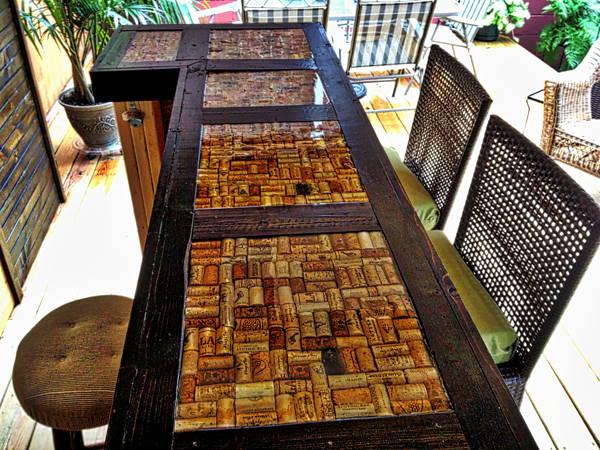 "I can't rave more about the product......it goes without saying how good it looks. But I was AMAZED at how easy it was to work with and place it on my bar so it looked like a professional did it. I recommend ultra clear epoxy 110% to ANYONE"
B. Wheeler - Pittsburgh, PA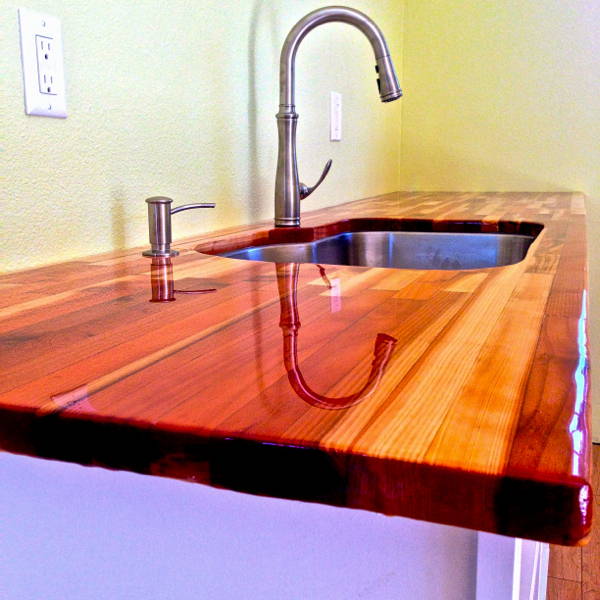 "I was surprisingly pleased with the epoxy I purchased. The whole project turned out better than I expected. The thing that impressed me the most was the level of detail in the instructions. I worried a lot that I might not be able to complete my project - or worse yet that I might destroy the countertop that I had worked so hard to build. We think it is beautiful, and I must admit that there are many days I just stand there and admire it for a while. We ordered another lot of epoxy to make a couple more countertops, we were so pleased with the look!"

Brian Lucido - Atascadero, CA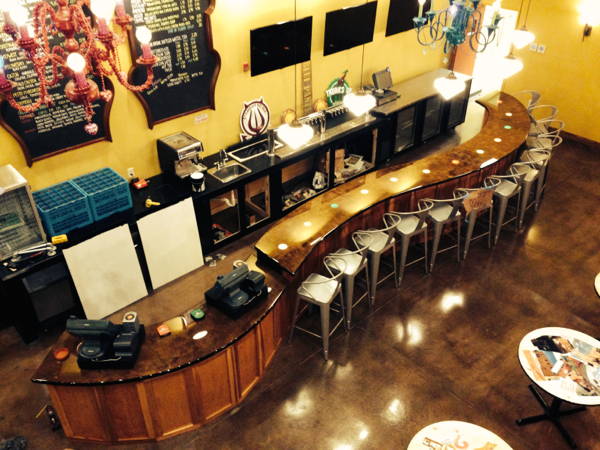 "Our new location has been opened for a month now and things are great. In all, we built and epoxied the following items: 32 foot serpentine bar, 6 bar-height tables, 6 square tables, and 6 round tables. The product worked flawlessly!"

Greg Hathorn, Owner - Sam & Greg's Pizzeria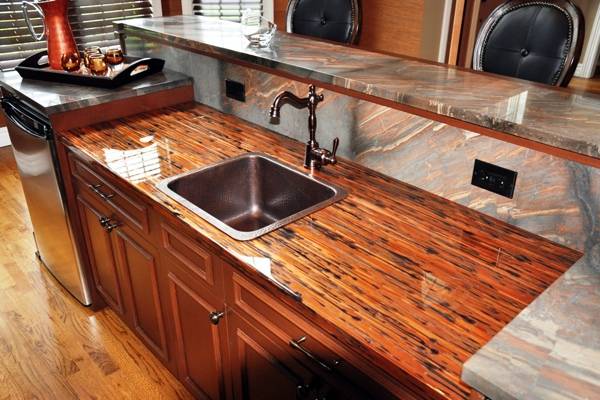 "Please see attached pictures of the bar we just finished. My client loves the copper top. What a Great product!!!!. Looking forward to using it in my next project. Thanks!"

Bruce Flores - Elegance in Wood - Deer Park, NY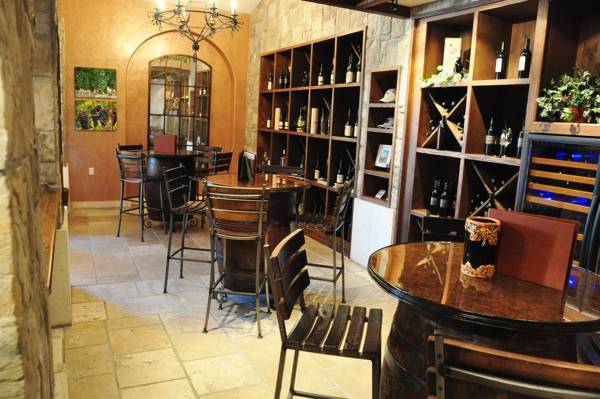 Light Distress Wine Barrel Tables (Foley Family Wines) with UltraClear Epoxy.
Bacara Resort & Spa - Santa Barbara, CA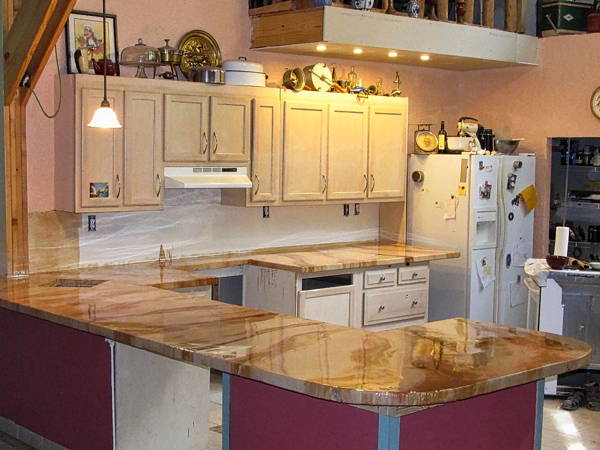 "The countertops turned out great. The epoxy was easy to use and coated everything perfectly."

Wayne Heinemann - Jackson, GA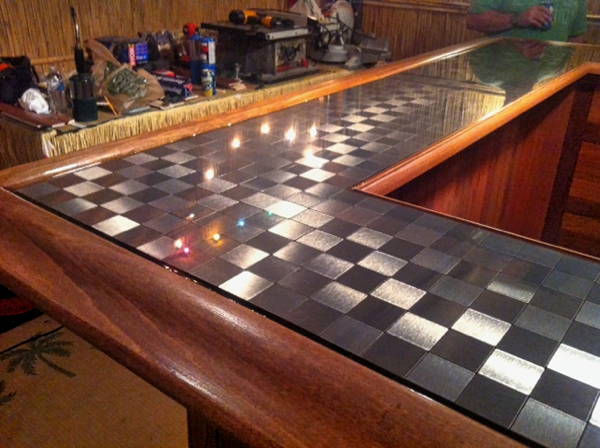 "After building my son's bar I have 3 more lined up. So, I will be ordering more epoxy in the near future. Thanks a lot!"

Phil Buehler - Yardley, PA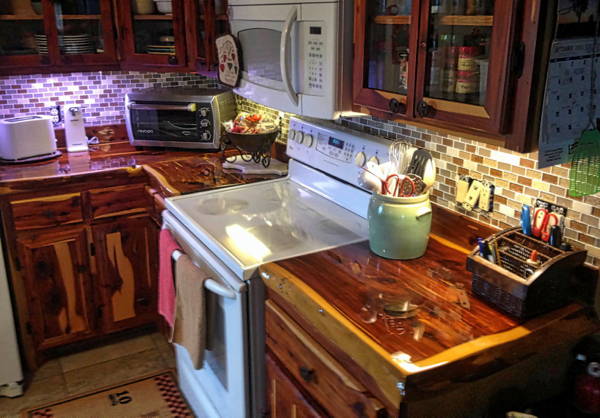 "Just followed the instructions exactly and my eastern cedar kitchen came out beautifully!"

"The epoxy worked out great and really made our new penny countertop shine! After gluing all of the pennies down with "Gorilla" super glue we did a quick brush coat of the bar top epoxy and then a final flood coat. A quick pass across the surface with a heat gun on the high setting brought all the bubbles to the surface and made it as smooth as glass."

Jesse Salucci - Belmont, MA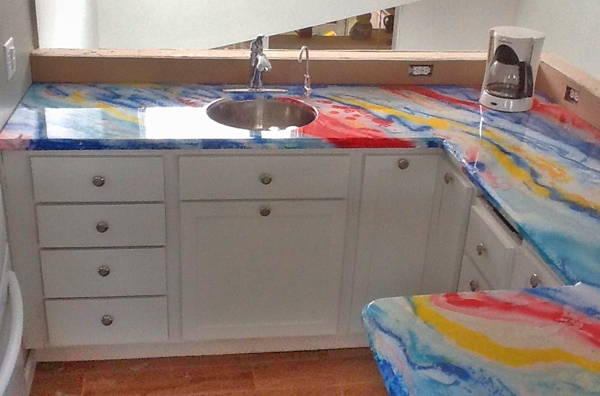 "I painted on Best Bar Top Epoxy and while it was wet, I mixed in my choice of different paint colors. I let this dry for four hours, and "flooded" the entire surface with Best Bar Top Epoxy. I am very happy with my choice and would recommend it."

Dianne Goings - St Peter, MN